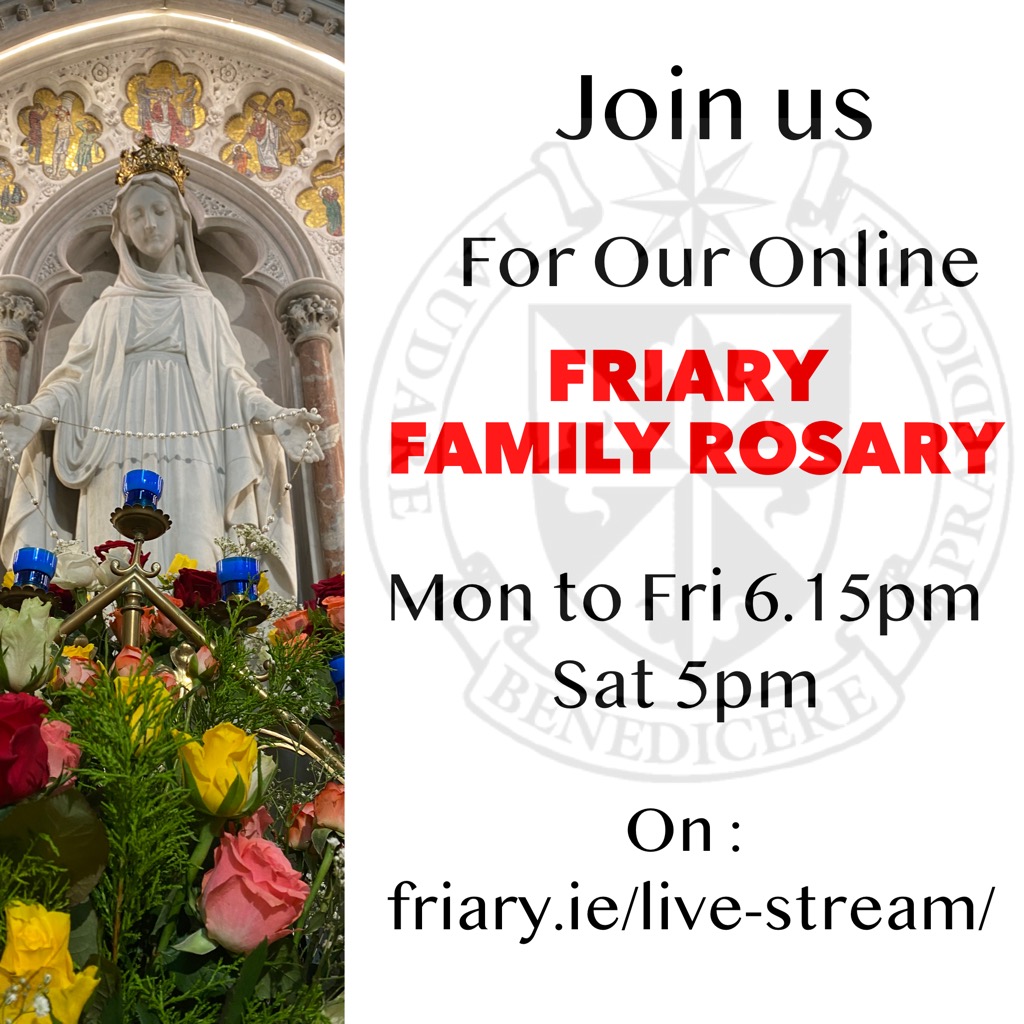 Mary, Queen of the most holy Rosary, pray for us!
While public Mass is prohibited please join us for our Friary Family Rosary for the Mother Of God's intercession for an end to the pandemic, the protection of our loved ones and the conversion of Ireland.
Time and time again our Blessed Mother has begged families and individuals to pray the holy Rosary for peace and help. It is a prayer of great power, drawing us deeper, through Our Lady's hands, into the friendship of Christ. If you join us to pray the holy rosary as a family on at least one evening a week please message us with your name and we will enrol your family in our Friary Family Rosary and include your intentions in our Masses here in the Friary.